TOP 5 OF OCTOBER 2022
THE MOST REQUESTED PRODUCTS BY TECNOLOGIX CUSTOMERS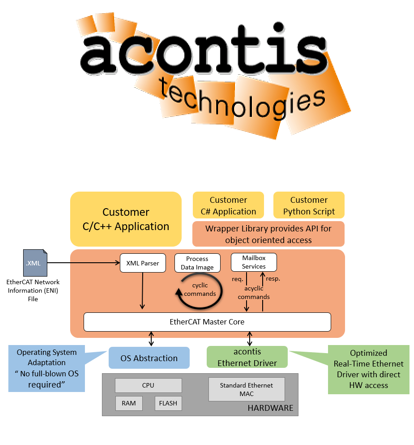 ACONTIS - EC Master
The EC-Master Stack is designed and optimized to run on different embedded (real time) operating systems.
Already existing implementations are available Linux (with and without RealTime), Windows 7/8/10, VxWorks, QNX, RTX, INtime®, Integrity, Xenomai, On Time RTOS-32, RTEMS, FreeRTOS, eCos, TI-RTOS, T-Kernel and more operating systems.
The EtherCAT master stack can be ported on any other embedded operating systems.
PORT- CANopen Library
The CANopen Library provides all required services for a CANopen compliant communication according to the communication profile CiA 301 V 4.2.
It facilitates easy and fast development of master and slave devices and is able to serve one or multiple CAN-Controller in one device.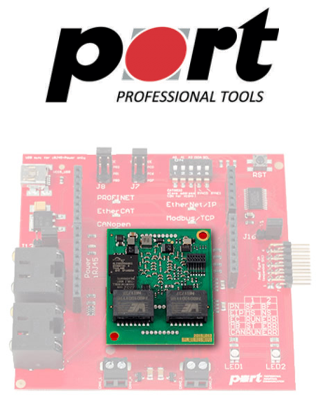 PORT - System On Module (SoM)
The SoM (System on Module) offeres a lot of functionalities in combination with real time communication possibilities.
Depending on the hardware, various fieldbus protocols are available "on board". PROFINET CC-B, EtherNetIP (CIP) and EtherCAT.
The SoM modules from PORT, significantly reduce your development time and your investments in license fees.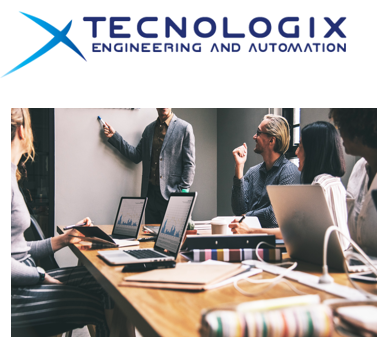 TECNOLOGIX - Workshop CANopen Basics
In this workshop you will acquire a basic knowledge about CANopen.
After a short refreshing of the CAN protocol, the communication principles under CANopen and taking a look at the object directory follow.
The seminar also explains how Process Data Objects (PDO) and Service Data Objects (SDO) work. You will learn how to use IXXAT canAnalyser in a CANopen network.
SEGGER - Flasher ARM
The Flasher ARM is used to program the non-volatile memories of Arm-based microcontrollers and Systems-on-a-Chip (SoCs) as well as external flashes like (Q)SPI flashes that are directly connected to the microcontroller.
It can be used in stand-alone or PC-based mode and connects via USB, Ethernet or an RS232 interface.
Tecnologix is available for further informations
CONTACT ✉️info@tecnologix.it ☎️+39 02 48954230