Outline
PLUG & PLAY

Log data out-the-box. Standalone - no PC required. Power via CAN connector

PRO SPECS

Extractable 8-32 GB SD. 2xCAN/LIN. CAN FD. Zero data loss. 50 µs RTC resolution. MDF4

COMPACT

Only 8 x 5 x 2 CM. 100G. Aluminium enclosure. 4 LEDs. Configurable 5V power out (CH2)

CONFIGURABLE

Advanced filters. Transmit lists. Triggers. Cyclic logging. Silent mode

FAST & SECURE

Industrial SD card. Read data at 80 MB/s. Data encryption for GDPR/CCPA

INTEROPERABLE

Convert data to e.g. CSV, ASC, TRC. Free open source GUI/API. DBC convert & plot
Pro specs CAN logger - at half the cost
The CANedge1 combines innovative design, cutting-edge components - and incredibly low costs:
2 x CAN (incl. CAN FD) + 2 x LIN channels
Extractable 8-32 GB industrial SD card (= months of data)
Popular binary MDF4 log file format
Advanced message filtering & transmit functionality
Start/stop logging triggers based on CAN ID & databytes
Silent mode, bit rate auto-detection, cyclic logging
Data compression & encryption (e.g. for GDPR, CCPA)
Support for CAN/LIN error frame logging
Fast boot time. Safely disconnect during use (power safe)
Open source software/API
- naturally
The CANedge1 uses open formats (MDF4 data, JSON config, S3 server) - and all software/APIs are 100% free and open source.
The software toolbox includes:
Editors: Easily modify your device config (online/offline)
Converters: Convert data to Vector ASC, PEAK TRC, CSV, ...
asammdf GUI: DBC convert, plot and export your data
Python API: Automate your data processing & integrations
Dashboards: Visualize data in custom browser dashboards

GENERAL
Functionality
Standalone CAN bus data logger with SD card and 2xCAN/LIN channels (incl. CAN FD)
Firmware
Supports free firmware updates for adding features
Configuration
Configuration files based on the popular open source JSON schema concept
Software
Free open source editor tool for easy device configuration (offline/online version available)
Free open source asammdf software & API for editing, DBC converting & plotting MDF4 data
Free open source C++ MF4 converters - drag & drop log files to convert into e.g. CSV, ASC, PCAP
Free open source data processing Python API - e.g. for use in setting up browser dashboards
Safety
CE, FCC, IC and RoHS certified (see the manual)
Tested for voltage transients (emissions/immunity), ISO 7637-2:2011, by TÃœV SÃœD (see the manual)
Warranty
1-year warranty
Support
Free, fast & high quality support
Origin
Denmark
CAN BUS
Channels
2 x CAN/CAN FD channels
Standard
ISO 11898: Compliant with CAN (up to 1 Mbit/s) and ISO & Bosch CAN FD (up to 5 Mbit/s)
Protocols
Log raw data from CAN based protocols (J1939/FMS, CANopen, NMEA 2000, OBD2, CAN FD, ...)
Identifiers
Compliant with CAN specifications 2.0A (11-Bit ID) and 2.0B (29-Bit ID)
Bit-Rate Auto-Detect
Bit rate can be auto-detected or set manually
Retransmission
Configurable retransmission of frames that have lost arbitration or been disturbed by errors
Transceiver Protection
±16 kV HBM ESD, ±15 kV IEC ESD, ±70 V bus fault, short circuit
Common mode input voltage: ±30 V
TXD dominant timeout (prevents network blocking in the event of a failure)
LIN BUS
Channels
2 x LIN channels
Publisher/Subscriber
Each LIN channel can be configured as a LIN subscriber/publisher with support for LIN data transmission
Custom length
Support for custom frame lengths
Standard
Compliant with LIN 2.0 up to 20 Kbit/s (support for Classic & Enhanced checksum format)
Transceiver Protection
±8 kV HBM ESD, ±1.5 kV CDM, ±58 V bus fault
TXD dominant timeout (prevents network blocking in the event of a failure)
DATA LOGGING
SD Card
8 GB extractable Class 10 industrial micro SD (SDHC) included (optional 32GB) - read at 80 MB/s

i

The device uses a class 10 industrial micro SD card with strong specs:

Speed Class 10 U1
Write/read at up to 50/80 MB/s
Extremely high endurance
Extended product life cycle
Durable design
Enables device power safety

Parallel CAN/LIN
Record data from up to 2 x CAN channels + 2 x LIN channels, simultaneously
Real-Time Clock
Yes - CAN frames are date & timestamped with 50 microsecond resolution
The RTC can be configured to match local time zones (default: UTC)
Log File Format
Log data in industry standard binary MF4 (easily convert to e.g. CSV, ASC, pandas, MATLAB, ...)
Data Compression
Configurable embedded log file zipping (~50-80% size reduction)
Silent Mode
Configurable silent mode: Restricted (acknowledge only) or monitoring (zero transmission)
Filters
128/64 regular/extended ID filters per channel (range, mask, acceptance, rejection, prescaling)
Transmit
Transmit lists of CAN frames per channel (single-shot/periodic) - e.g. for OBD2 requests
Remote Frames (RTR)
Support for logging/transmission of remote CAN frames (RTR)
Cyclic Logging
Optional cyclic logging mode (oldest log file is deleted when SD card is full)
Advanced Triggers
Control signal lets you start/stop logging based on custom CAN IDs & data thresholds
CAN Heartbeat
Optionally transmit heartbeat CAN frame with device status, storage used & RTC time
File Split
Configurable log file split size (by size: 1-512 MB and/or by time period: 0-86400s)
Power Safe
100% power safe data logging - no file corruption when disconnected
Unique Device ID
Each device has a globally unique ID ensuring unique log file naming
Data Encryption
Log files can be encrypted at rest on the SD card for security/GDPR/CCPA purposes
ELECTRICAL
Input Supply
+7V to +32V DC via the Channel 1 DB9 (e.g. via CAN connector power pin)
Power Consumption
Extremely low (~1 W) - no risk of battery drainage
Protection
Reverse voltage protection on CAN-bus supply
Transient voltage event protection on supply lines
MECHANICAL
Enclosure & Weight
Compact aluminium enclosure: 52.5 x 81.4 x 24.5 mm (L x W x H), 100 grams
Connector
2 x Standard D-sub 9 (DB9) connectors (optional OBD2/J1939/... adapters)
Pin-Out
See the product manual for the DB9 connector pin-outs
Configurable Power Out
Channel 2 can be configured to supply 5V to 1-3 external modules
LEDs
Logger status via 4 external LEDs: Power, CH1, CH2, Memory
Temperature
Operating temperature (parts): -25degC to +70degC
IP Rating
IP Rating 40
Use Cases
The CANedge1 is a powerful, standalone CAN logger for standalone CAN logging, diagnostics and development.
Note: If you need to remotely collect data via WiFi/3G/4G, check out the CANedge2.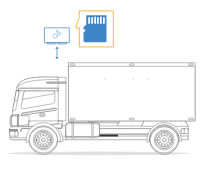 Vehicle 'black box'
Need to monitor data from your vehicle fleet?
The CANedge1 is ideal for recording data over long periods from fleets - incl. cars (via OBD2) and heavy-duty vehicles (via J1939). With filters, compression & cyclic logging you can log years of data. Ideal for e.g. warranty/legal data storage or optimization.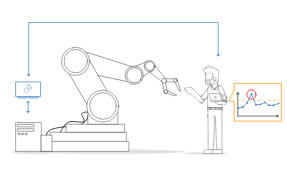 Rare issue identification
Need to identify a rare, but critical issue?
If you have e.g. production equipment that periodically exhibts an issue the CANedge1 is a great diagnostics tool. Simply connect it and leave it in. If the issue occurs, you can extract the raw data, DBC convert it and plot it for quick diagnostics.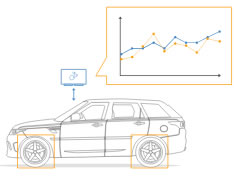 Equipment development & optimization
Need to optimize your CAN based equipment based on long-term data?
The standalone CANedge1 is ideal for recording data from equipment deployed in the field: It's durable, compact and simple to install. You can e.g. pre-configure the device - and ship it to the end-users for installation.
Tecnologix offre supporto gestito direttamente dal Team di sviluppo.
Non esitare a metterti in contatto con i nostri esperti.
Basta chiedere qui


Abbiamo trovato altri prodotti che ti potrebbero interessare!