Flasher Secure is a mass production programming system, capable of protecting the vendor's IP regardless of the production site. It provides full control over the programming process at contract manufacturers (CM) and similar environments.
How it works
When you need to go for mass production, it is common to employ a contract manufacturer (CM) to mass-produce products. CMs have access to the customer's IP and large quantities of the components they are contracted to produce. Because of this, it is essential that customers control both their IP and limit CM production to prevent theft and secure revenue. To combat these threats, Flasher Secure uses mutual authentication, authorization, and confidentiality to secure your IP and production run. As an IP owner, you have full end-to-end control of your production chain.

End-to-End Security
Flasher Secure supports vendor-specific trusted firmware features to ensure end-to-end encryption, authentication, and confidentiality covering the whole process including the 'last mile'.
Secured Firmware
Modern products carry a huge amount of intellectual property (IP). From the IP owners point of view most of the IP is located inside the firmware. IP owners want to protect their IP. The Flasher Secure system uses authentication algorithms to make sure, that only authorized boot loaders and firmware are used in the system. If one component is not genuine, the device will stop working. Simply copying the firmware and/or bootloader from one device to another is not possible any more.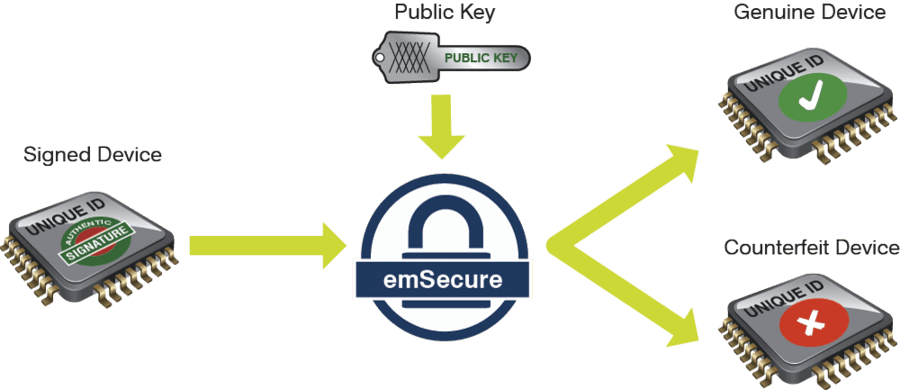 Authenticated production with full visibility
Production volume control
CM administration and setup portal
Ultra fast programming
Supports Cortex-M/R/A, RX, PPC
Prevents production of counterfeit units
No overhead in programming time
Secure your production at contract manufacturers
Tecnologix offre supporto gestito direttamente dal Team di sviluppo.
Non esitare a metterti in contatto con i nostri esperti.
Basta chiedere qui


Abbiamo trovato altri prodotti che ti potrebbero interessare!